Announcements
Subscribe to posts
Come dance, practice, learn, listen, discuss, discover, laugh, and simply enjoy Argentine Tango, at our 3
rd
Sunday Guided Practica.
This is a monthly practica held the 3rdSunday of each month from 5:30 to 8pm.
Sons of Norway Hall
549 NW Harmon
Bend, OR 97701
This is an informal práctica open to everyone to dance and engage their tango.  No partner necessary, and dancing at ALL levels from "Just Walking" to "Just Wowing" is strongly encouraged.  Host, DJ and other community dancers will be available for guidance, to answer questions, demonstrate technique and generally explore everything Argentine Tango.  
Expect as much dialogue and demonstration in the middle of the floor as action in the line of dance!
Music will vary weekly and feedback from participants is encouraged.  Generally, we will have 2.5 hours of DJ'ed music playing continuously for your dancing and listening enjoyment.
Come on out and savor the experience!
Cost: $5 graciously requested for this practica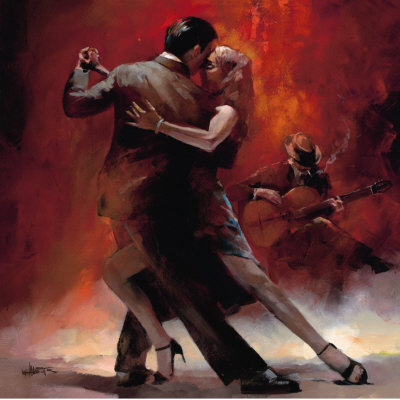 EVERY FOURTH SATURDAY OF THE MONTH! MILONGA!
SHINE YOUR SHOES! TIGHTEN YOUR STILETTOS!  
Come and have fun with friends in a high energy environment of TANGO ARGENTINO!!  
Hosts - Tango Aficionados of Bend
Drinks provided - Please bring a finger food to share.  
(This is an alcohol-free facility)  
Wednesday Night Lessons & Práctica
 at
Sons of Norway Hall
549 NW Harmon
Bend, OR 97701
The Four-Week Beginner Tango Class begins the first Wednesday of every month! 
Learn the basics of Argentine Tango as we progress each week. No partner needed. Great for all levels! This is a class for those new to tango as well as great technique and warm up for experienced dancers.
6:30 - 7:15pm Tango Fundamentals Class
7:30 - 8:15pm Intermediate Lesson***
***Please note that it is recommended that dancers new to tango attend the full four-week fundamentals class series before participating in the intermediate class***
8:15 - 10:30pm Práctica
Costs:
$5 includes beginner class and/or práctica.
$5 additional for intermediate class.
-OR- $10 covers your whole night!
Hosted by Tango Aficionados of Bend
Check us out on Facebook!
https://www.facebook.com/Tango-Aficionados-of-Bend-828438457222783/?ref=bookmarks